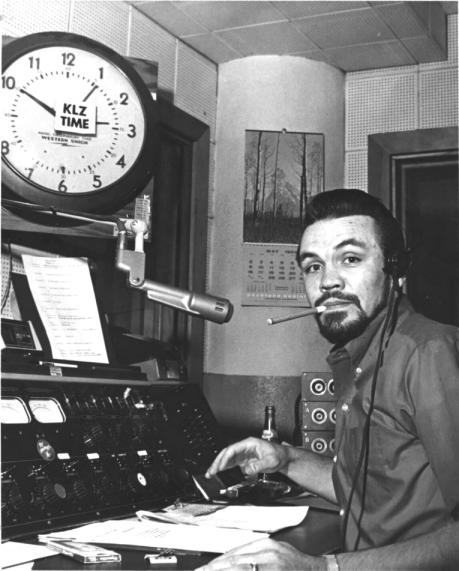 Norman left the Bay Area in 1965, fed up with top-40 radio and interested in returning to what was then called MOR (middle of the road) music. He got a job with the CBS affiliate in Denver, KLZ-AM/FM/TV. At KLZ, he held down the afternoons, playing pop music between CBS and local news and other regular features.
He also dabbled in television, competing for and getting the job as Saturday afternoon host for a movie series that featured B-grade sci-fi classics. (like "Creature From The Black Lagoon") Management wanted him to play it straight as "Mister 7" (the KLZ channel number) but he convinced them he could play a character on the show and became "Count Sevén, complete with mascaraed eyebrows, black outfit and mystical pendant. After a few months, he topped college football in the local ratings and started getting autograph requests at local grocery stores..
The KLZ job lasted two years and would have been longer except for a trip to the Montreal World's Fair in 1967. Norman and his family had planned the trip for months, arranged for Press passes, hotel, transportation, etc. But about a week before the scheduled trip, KLZ Manager Lee Fondren, noticing that morning man Don Roberts was also taking a vacation then, decided he wanted Norman to fill in on the morning show until Roberts returned. He asked Norman to cancel his plans and cover the morning show for two weeks. Not remembering where his bread was buttered, Norman insisted on going ahead with his World's Fair plans. When he got back from the trip, he was fired.

AUDIO COMING